Home / Instruments /Accessories / Ordering / Tips / Friends / Selling Your Guitar / Previously Sold
---

Ordering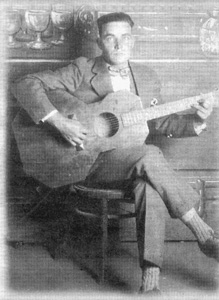 Holds / Methods of Payment / Layaways / Shipping / Want List / Taxes and Duties / Approval and Returns / Contact
---
General Information
We are happy to provide detailed information on any instrument, including an in-hand description and phone audition. Before you contact us however, please make sure you have done the following:
-Check the Instruments page to make sure the item is still available. All currently available instruments are pictured there, or are listed in the Coming Soon section. (This is especially important if you found an instrument page directly through a search engine link, as the item may have been sold some time ago. A gallery of many of our Previously Sold items may be found here.)
-A detailed spec sheet and photo gallery for each instrument may be found by clicking on its thumbnail image, as displayed on the Instruments page. Please read the spec sheet carefully and in full before calling. We've tried hard to anticipate and answer most common questions.
-Items in the Coming Soon section do not yet have an individual spec sheet or gallery, but you may email [email protected] to request preview pictures and a brief description when they are ready.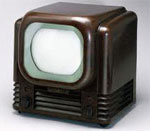 New! Live instrument auditions are available via Skype video! Email [email protected] for details.
If you have more questions:
Call Joe Vinikow at 206-325-3737, Monday through Friday between 10am and 7pm Pacific Time, and Saturdays by appointment. This is the most efficient way to get all your questions answered quickly and at once. We are located in Seattle, USA, so please make sure you know which time zone you are located in before calling. In order to ensure your instrument is the very best possible fit for you, we prefer to preview any instrument with you in hand by phone before shipment.
We are happy to provide written appraisals, with detailed instrument identification and current market value, suitable for insurance documentation, estate valuation or any other purpose. PLEASE NOTE: We sincerely regret that our volume of correspondence does not permit us to respond to casual inquires on the nature or value of your instrument. Your favorite search engine is useful for this.
If you have only a few very specific questions on one of our instruments, accesories or services, then:
Send an email message to

[email protected]

.
If you have an item for sale, trade or consignment, we are most happy to help find your instrument a good new home. Please see our Sales page.
For orders please call 206-325-3737 between 10am-7pm Pacific Time, Monday through Friday. (9am -4pm Tuesdays and Saturdays.)

---
Placing an Instrument on Hold
If you wish to purchase your instrument in full with a credit card, Paypal, Venmo or Zelle we can generally ship your parcel within one business day. If you wish to pay by direct deposit, money order, bank wire, or personal check, we can place your instrument on hold, to reserve it while we await your payment. Holds are effective for up to five business days for domestic orders and seven business days for overseas customers. To put an item on hold, a deposit of $100 is required, which we will invoice you via Paypal or Venmo. (If you do not have a Paypal or Venmo account, you may bill your deposit to any major credit card.) Please note: we cannot accept hold requests without a deposit.
NOTE: Holds are accepted only for instruments that have been priced, and are accepted strictly in the order received. Hold requests received after an instrument has been reserved are placed on our want list and notified in the order received, if a hold or approval is not completed. Payment options are listed below.
You may place any instrument on hold by emailing, phoning or faxing the following information:
-Your name
-Your phone number
-Your Paypal or Venmo address.
-The delivery address for your parcel. (We can deliver to your home, your workplace, or the UPS partner location nearest you.)
-Your email address for shipment confirmation, if different from the above.
-A valid VISA, MC, AMEX, Discover card number with expiration date
-The address the card is billed to, if different from your shipping address
For security, credit card information may be emailed in two or more messages, sent by fax to 206-322-5692, or by phone to 206-325-3737.

Hold Cancellation: Before placing a hold on any item, please make sure you have familiarized yourself with the details of the instrument in full, and are ready and able to complete the transaction. If you have any questions at all, please call us at 206-325-3737 for a detailed in-hand description. Once you have confirmed your hold on an item, it is withdrawn from the market and reserved for you exclusively: no other buyer can obtain the item from us at any price. Therefore, if a hold is cancelled before shipment it is subject to a hold cancellation fee of $100. Hold deposits may be transferable to another instrument in stock, however, within a period of 30 days (accessories not included.)
To place your hold, call 206/325-3737, weekdays between 10am and 7pm Pacific Time. Or email: [email protected]
---
Prices for all instruments in stock are listed on our Instruments page here. Our discount price for payments by direct deposit, money order, bank wire, check or Venmo is listed to the left of the price in bold. The regular price for credit or debit purchases via VISA/MC/AMEX/Discover, Paypal or Venmo is listed to the right in plain type, eg: $2995/$3085. The most popular methods of payment methods are below. Please contact us in advance if you wish to arrange alternative payment options.

DIRECT DEPOSIT: For the very fastest funds transfer, US customers may deposit funds directly into our account via money order, cash or personal check at your nearest Chase branch. Please email us for our bank information. You do not need to be a Chase account holder to do so. (Chase account holders may transfer the funds directly from your account to ours.) To find the Chase branch closest to you, check here:

BANK WIRE/ELECTRONIC TRANSFER: Payments by bank wire (electronic funds transfer), Zelle, or other online transfers are fast and secure, and recommended especially for international orders. Please email us for our bank information. Domestic bank wires generally clear overnight; overseas wires may take several days.

MONEY ORDER/PERSONAL CHECK: Please email or call for our mailing address. For fastest service, send by Express Mail or overnight parcel service.

VENMO: We can accept electronic payments via Venmo, please inquire for our Venmo address.
CREDIT CARD: If you wish to purchase your instrument in full with your VISA/MC/AMEX/Discover card, please email your card information in two or more messages for security, by phone to 206-325-3737, or fax to 206-322-5692.
PAYPAL- PayPal payments are welcome. Please email your Paypal address for an invoice, or request our Paypal address at: [email protected]
(IMPORTANT: in the event of a return, we refund the cash price of any item promptly and in full. However we cannot refund credit card processing fees, as these firms do not refund these fees after a transaction has been processed, either to us or to you. More details on returns is below.)
---
A deposit of 25% may be accepted to reserve any instrument for up to 30 days, unless approved otherwise in advance. Layaway orders are shipped on receipt of balance due. Please note: as layaway items are withdrawn from our inventory for an extended period, layaway instruments are not eligible for return on approval, and layaway deposits and installments are non-refundable.
---
To ensure safe transit for your valuable instrument, archtop.com ships all items insured for their full value.
US Orders: Our standard shipping carrier for large parcels (instruments) is USPS. If you have a UPS or Fedex account, we are happy to bill shipping charges directly to your account number if you prefer. All shipments have 24/7 tracking in real time in transit to your destination.
Overseas orders: Please email with your postal code for shipping rates overseas. Depending on your location, your order may ship via Fedex, USPS, or other carrier.
Accessories: Small parts are shipped by via USPS First Class. Most orders ship for $10 within the continental US, or $29 overseas. Hardshell cases are shipped in the US via USPS for $49. For international orders, please forward your postal code for an estimate. On shipment, we will instruct the carrier to forward the tracking number of your parcel to you directly by email, so you can track the progress of your order in transit.
---
Want List/Priority Notification
We are happy to keep a list of instruments you may be looking for on file. If we have not yet accepted a hold or layaway on an instrument (as above) we will notify want list customers in order of request. Queries on unpriced instruments are processed in order as well, once the instrument has been priced. Want list customers may receive preview pictures and descriptions of instruments before they are posted to the general public. Finally, want list customers may request priority on any returned instruments. To make a want list request, please email specific model, vintage and finish color preferences to [email protected].
---
There is no sales tax or VAT for international sales, or US sales outside the State of Washington at this time. (Washington State residents add 10.25% sales tax, and purchases through Reverb will be charged local sales taxes now in most states.) Overseas sales may be subject to import duties, which vary by country. We can not supply current duty rates for any specific country, so overseas customers should consult with their local customs authorities for these rates, and are responsible for their payment.
---
All instruments are sold with an unconditional approval period of 48 hours from when you receive the parcel. Within that time period you may call to indicate that you are returning the instrument for any reason, or no reason at all. We want to make sure that the instrument is absolutely right for you in every respect.
Returns are rare, but in the event you do wish to return an order, please call or email us within 48 hours of receipt of parcel for a return authorization. Items modified at customer's request are not eligible for return. Return authorization is required for all merchandise. Once you have received a return authorization, ship the item back in its original packaging in the condition you have received it, fully insured. Please review our detailed packing guide here before shipment. In the event of a return, the purchaser is responsible for the costs of shipping and insurance both ways.
Instruments: Refunds on instruments are issued for the amount of the cash sales price in full, upon receipt and inspection of the returned instrument. Shipping, Paypal and credit card charges are not refundable, and the purchaser is responsible for reshipping the instrument fully insured by air freight only, unless specific permission is granted otherwise in advance. (NOTE: We are happy to provide credit card purchasing as a convenience for our customers. However, please be aware that VISA, MC, Discover, Paypal and Venmo. do not refund their processing fees on return items, so we cannot refund these to you either.)
Warranties: Warranties of any kind are applicable to new instruments only, and are supplied only by the manufacturer. On used or vintage items, archtop.com makes a best-efforts inspection, but cannot extend any warranty beyond the 48 hour approval period. Used or vintage items are sold on an as-is basis: if a customer wishes to request a repair or rebate for any used or vintage item, this request must be made within the 48 hour approval period. Archtop.com cannot rebate the cost of any repairs made without specific written approval in advance.
Accessories: Refunds or credits on accessories may be made up to 30 days after purchase. To be eligible for refund, all items must be returned in original packaging, and the condition in which they were received. Sorry, no refunds can be issued for items which have been mounted, soldered, drilled or modified in any way. Refunds on accessories are limited to stock items only: special or custom order items are not refundable. Please measure your instrument carefully and check sizes and clearances as listed before ordering. If in doubt, please ask.
---
Contact Information
Phone: Joe Vinikow at 206.325.3737, 10am-7pm Pacific Time, Monday through Friday.
email: [email protected]
---
Holds / Layaways / Shipping / Want List / Taxes and Duties / Approval and Returns / Contact
Home / Instruments /Accessories / Ordering / Tips / Friends / Selling Your Guitar / Previously Sold